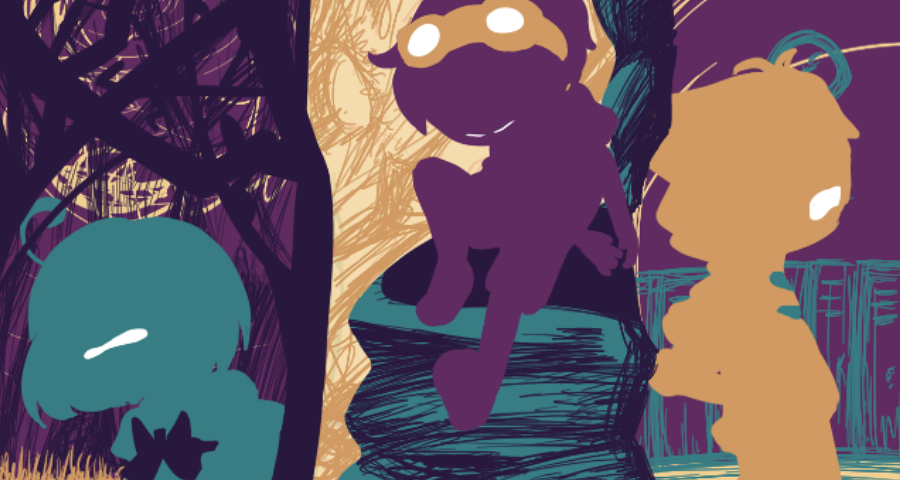 Living Playground: The Witch's Puppets
A downloadable game for Windows
Welcome to Catharsis: The Game, where a bunch of plastic children help a weeaboo escape from a bad situation.
Wait. Let's start that over.
With what starts as a simple day at the park, siblings Tony, Pablo, and Octavio are once again caught up in a series of strange circumstances such as pocket dimensions, coordinated monsters, and more geese than anyone could ever want to see in their lives. Stranded with them are Haze and Seal, two witches who seem to not be on the best of terms. Or are on fantastic terms. Who can really tell? The player has the opportunity to play as each of the children and uncover the not-so-mysteries of these eerily familiar (or completely bizarre) areas and the friendship between two people.
In the simplest of terms, this game is about relating to others, both the good and the bad. The game itself is largely straightforward with only a single ending and a runtime of approximately 2-3 hours. There's a few special game overs, though. Can you find them?
FEATURING:

100% custom sprites and tilesets
Illustrations
Two (2) short animations (optional, non-animation downloads provided as well!)
An original Soundtrack composed by ProjectTrinity
CONTENT WARNING:

While not horror, the game deals with several heavy topics. They include
Emotional abuse & manipulation
Mild suicide implications
Implied & shown violence to children (main cast is aged 6-16)
Strong Language (PEOPLE CUSS IN THIS ONE!!!)
Mild blood (confined to special game over images)
If these may bother you, please be wary of playing.
Connected to Living Playground, but only so far as the protagonists being the same. You do not need to play the original in order to play this one!


Download
Click download now to get access to the following files:
Living Playground - The Witch's Puppets (Video Version)
366 MB
Living Playground: The Witch's Puppets (Still Image Version)
240 MB
Comments
Log in with itch.io to leave a comment.
Cool I shall stream it later on.

Congratulations!!! 💗😭✨🌷🌼💞💛😩
I'll forever treasure this game, thank you for giving me the chance to beta test this gem, Meakers ✨✨✨
I'M SO HYPEEEED THAT I DOWNLOADED IT RIGHT AWAY!!!
CONGRATULATIONS ON RELEASING THIS!!!
MORE GAMES TO COME!!
asldfjlkasjdf THANK YOU!!!! I'm probably in a bit of a game lull for a bit, but I hope this one will hold people over while I come up with more!
OMGGGGGGGGGGG MEAKA!!!!!!!!! CONGRATS ON THE RELEASE! I WAS SO SURPRISED TO SEE THIS! GONNA PLAY IMMEDIATELY <333333 Congrats again!